Our partners
Keyon has long-lasting partnerships with leading companies and adjusts standardized solutions to customer specific requirements.

Microsoft
As a Microsoft Certified Partner, Keyon has proven experience in connection with M365 and Azure Services. Keyon focuses on the planning, implementation and adaptation of governance and security processes in the area of collaboration and automation.

---
Thales
Thales Cloud Protection & Licensing is a leading global provider of data protection solutions with more than 40 years of experience in protecting sensitive information. Keyon is a Platinum Partner of Gemalto/Thales and supports companies with the planning and integration of security solutions related to the secure creation and management of key materials (SafeNet HSM), encryption of file systems or virtual servers, and the tokenization of data.
---
Securosys
Securosys is a technology company dedicated to securing data and communications. It develops, produces, and distributes hardware, software and services that protect and verify data and their transmission. Securosys develops, programs, and builds its products in Switzerland.
An important element in their product portfolio are the multi-functional digital key-vaults, the Hardware Security Module (Primus HSM). In addition to the HSM, related solutions such as HSM as a Service, VPN systems for fully encrypted communication as well as mesh/link encryptors belong to the portfolio.
---
Totemo
The Swiss software company totemo ag offers under the umbrella of totemomail®, totemodata® and totemomobile® solutions for e-mail encryption, secure data exchange and secure mobile electronic communication for business and government. The enterprise-wide online communication with business partners and customers remains confidential, reliable and efficient - regardless of device or location.

---
Ergon - Airlock
Airlock Suite deals with the issues of filtering and authentication in one complete and coordinated solution – setting standards for usability and services. Airlock, Ergon's security product, was launched on the market in 2002 and is now used by 350 customers around the globe.

---
MOUNT10
MOUNT10 provides a fully automated, standardized data backup – via the internet into the mountain range. Suitable for individuals, small, medium and big businesses. The actual changes of the selected database are transmitted daily with high security into the SWISS FORT KNOX. MOUNT10 is compatible with various operating systems as well as databases and has an encryption of up to 256-bit AES.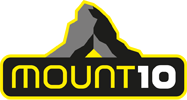 ---
Quovadis
QuoVadis is a in Switzerland and internationally accredited Certification Service Provider (CSP) with worldwide recognition. The digital certificates from QuoVadis meet the requirements of the Swiss Electronic Signature Act (ZertES), comply with the European standard (ETSI) and meet global standards (WebTrust). QuoVadis is with SuisseID the official provider of the first standardized electronic identification of Switzerland.

---